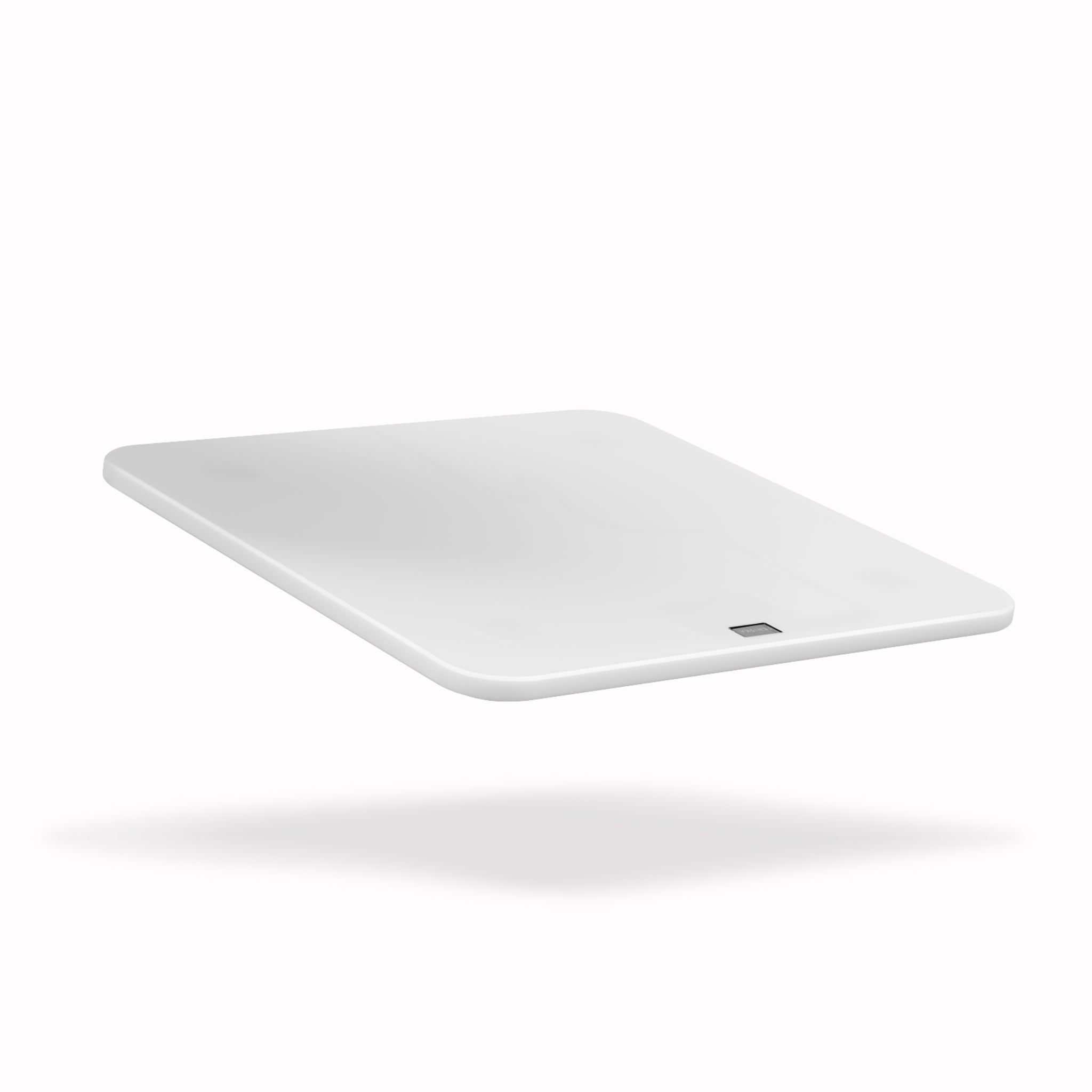 Feniska Base helps you track your cat's litter box behavior and weight development.

Height: 2cm
Width x Length: 45cm x 45cm
Cable: USB-C (1.3m)
Weight: 5.2kg
Colour: Cream
WiFi connectivity
You can test the FENISKA Base risk-free for 30 days. If you are not satisfied, you can return your FENISKA base within 30 days and the costs will be reimbursed.
Every single FENISKA Base is handmade by us and manufactured in Berlin.
Delivery is (usually) within 3-7 working days. However, holidays may delay delivery.
Functions
Developed for you and your cat.
Record toilet visits
Use the FENISKA Base under your litter box and be one step ahead of urinary tract diseases - with the insights into your cat's toilet habits.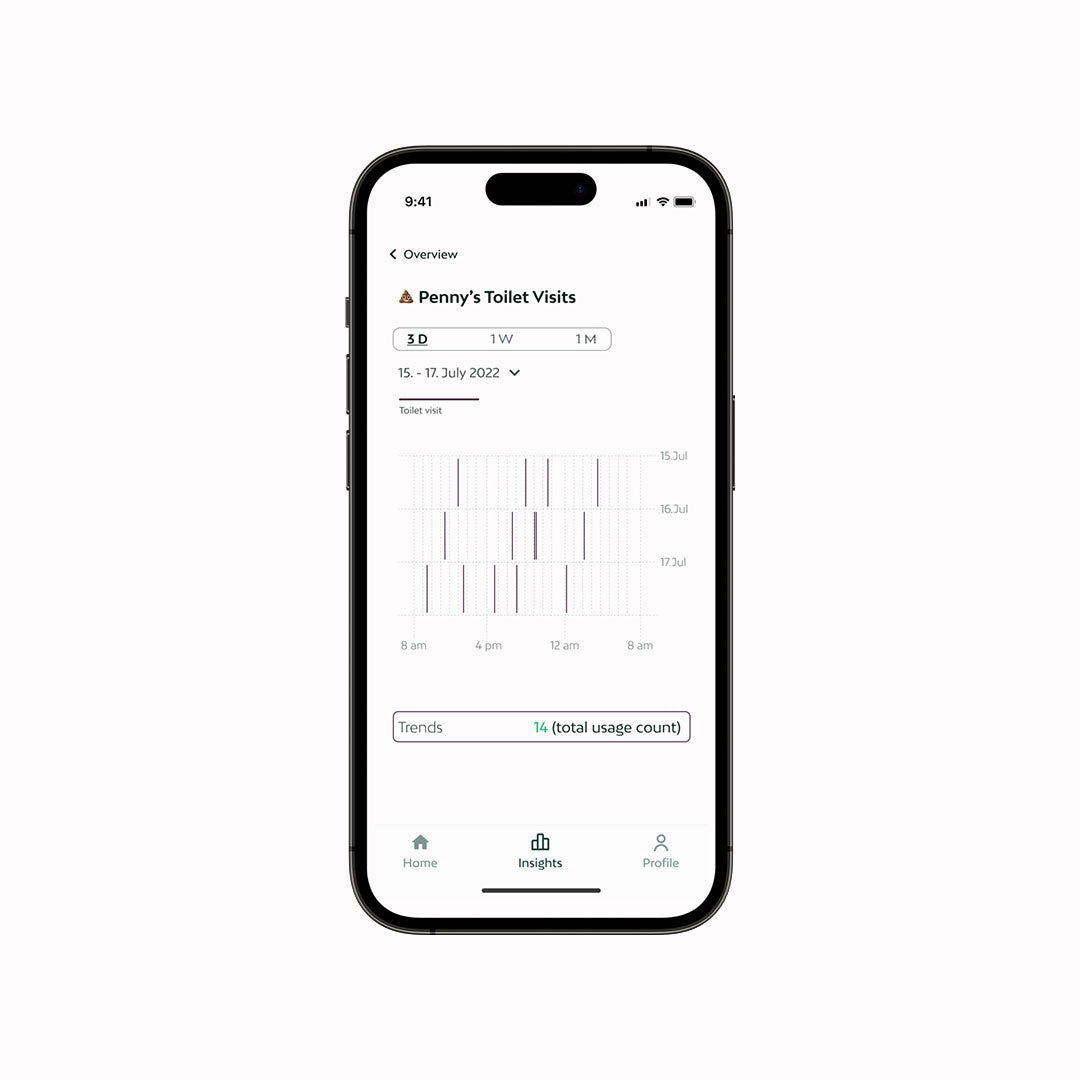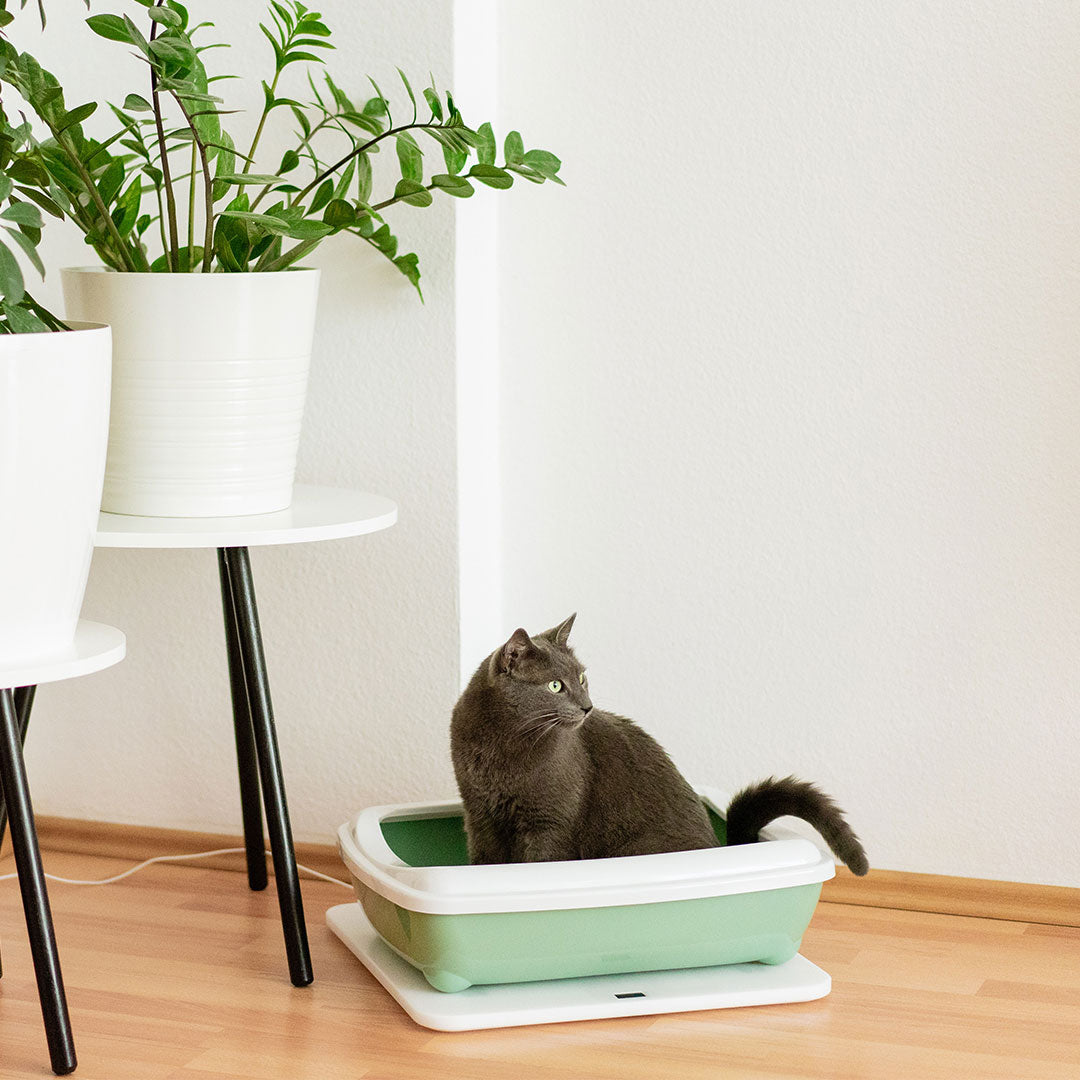 Track sleep and rest activities
Get to know your cat better through detailed reports on the rest and sleep phases.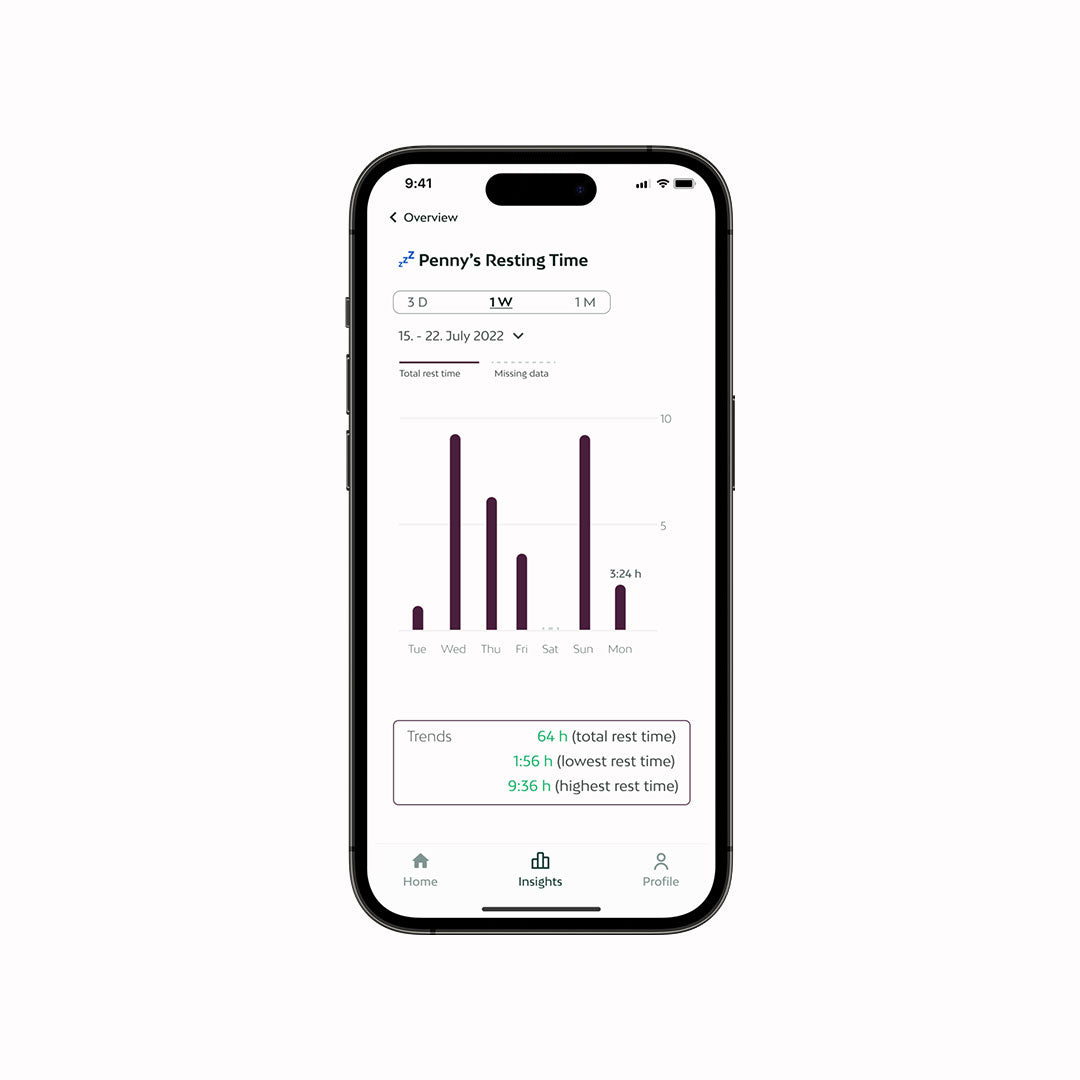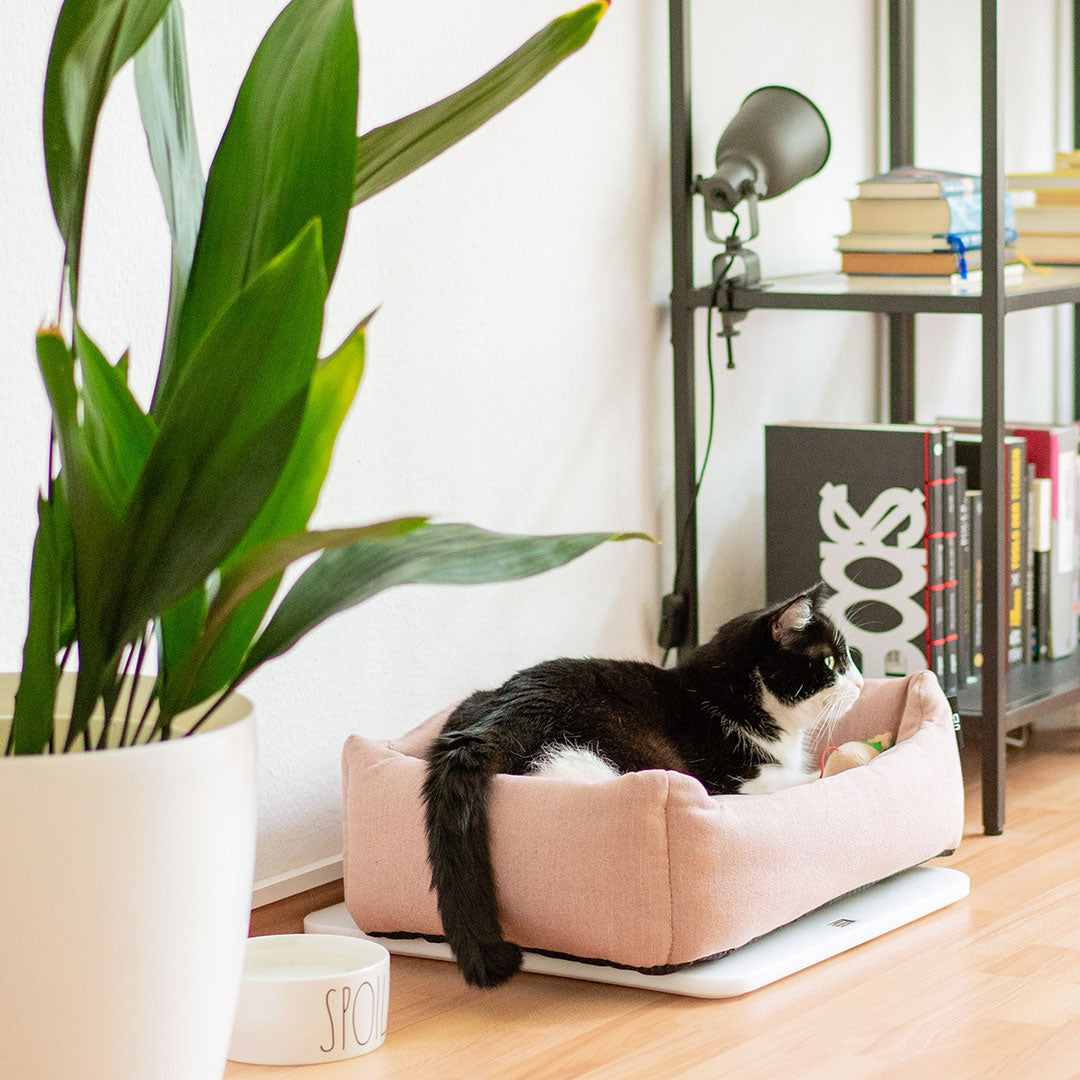 Monitor weight
Help your cat maintain a healthy weight and know immediately when the weight changes.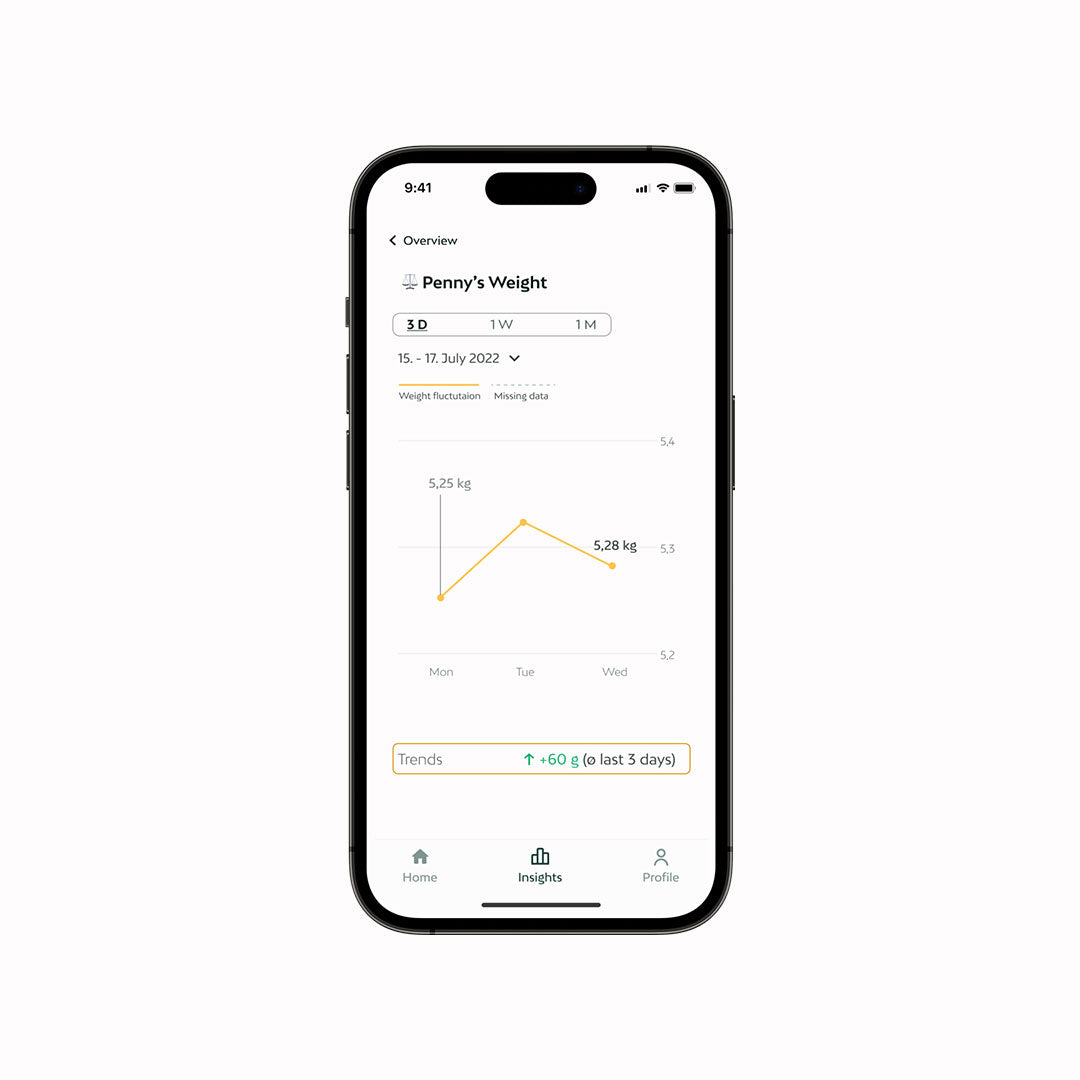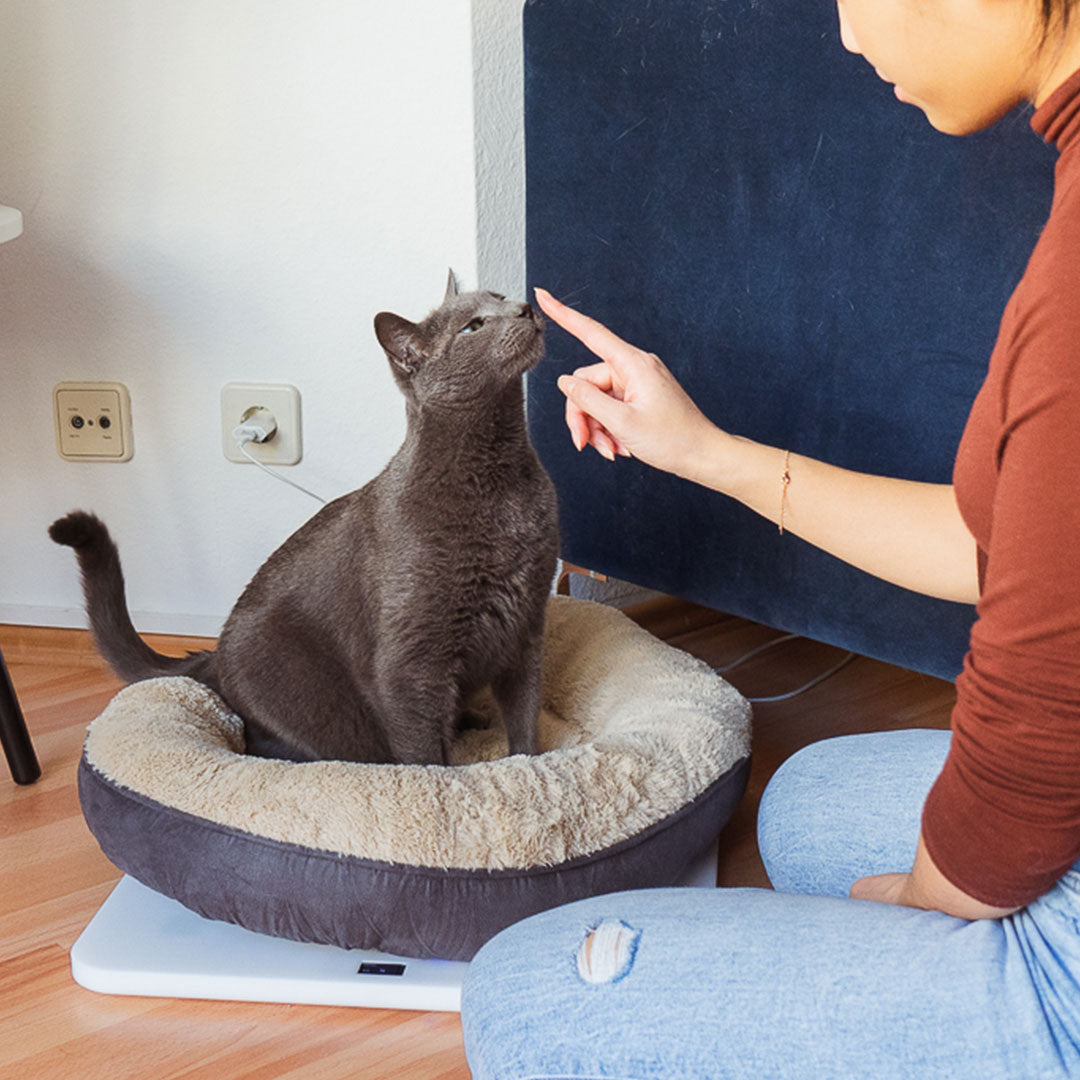 Receive live updates
Use Live Mode to stay up to date when you're on the go.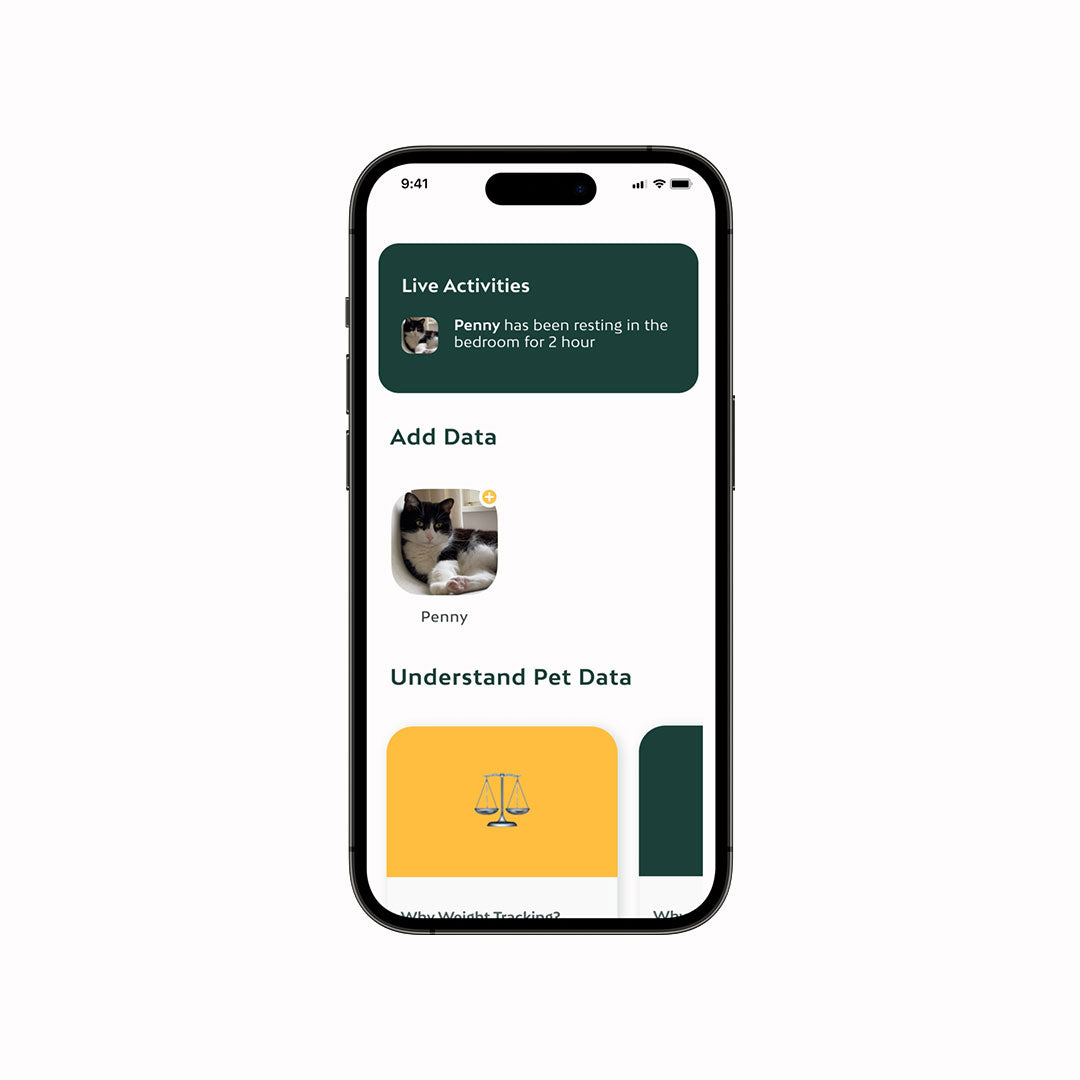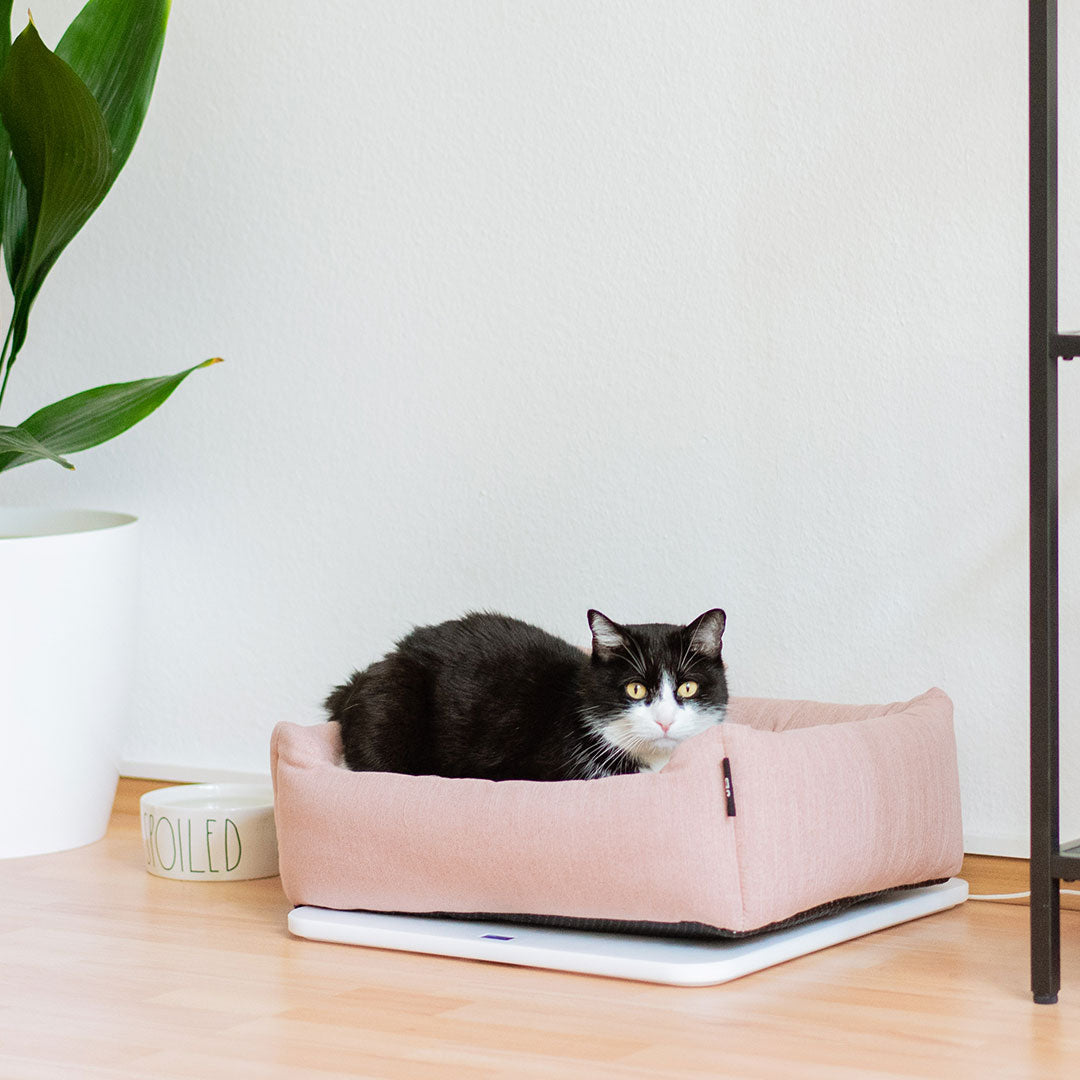 Useful facts
Why is it important to monitor toilet behavior?
46% of all cats are susceptible to urinary tract infections
Urinary tract diseases are the most common diseases registered with pet insurance companies. These disorders can be easily recognized by observing your cat's toilet behavior: your cat will spend more time on the toilet or have an above-average urge to urinate.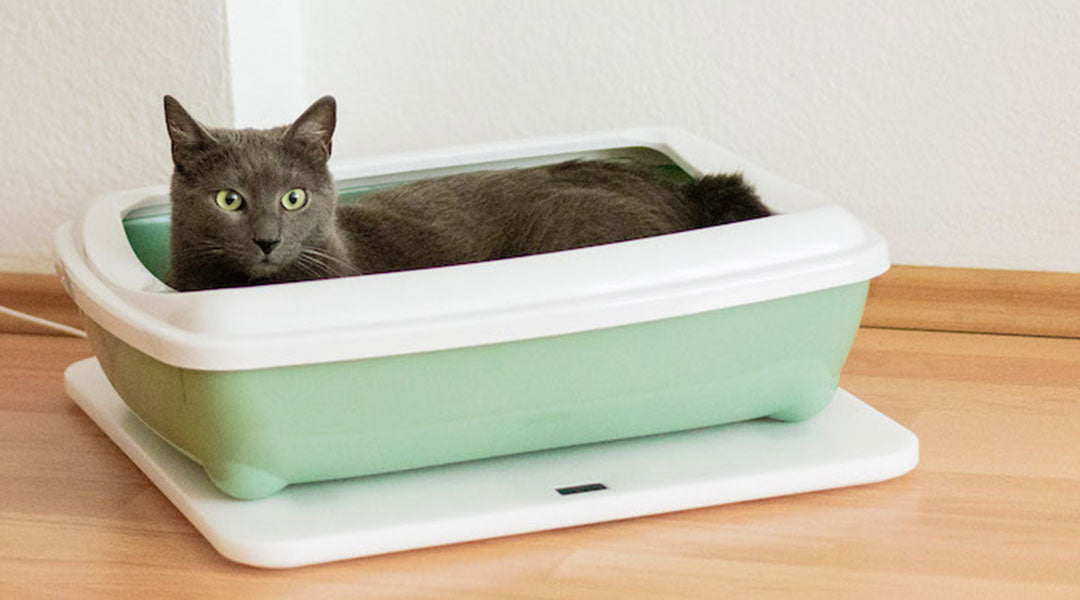 Cats instinctively hide their symptoms
Cats are evolutionarily masters at hiding pain so as not to stand out as potential prey for other predators. This characteristic often makes it very difficult for cat owners to recognize discomfort or pain at an early stage.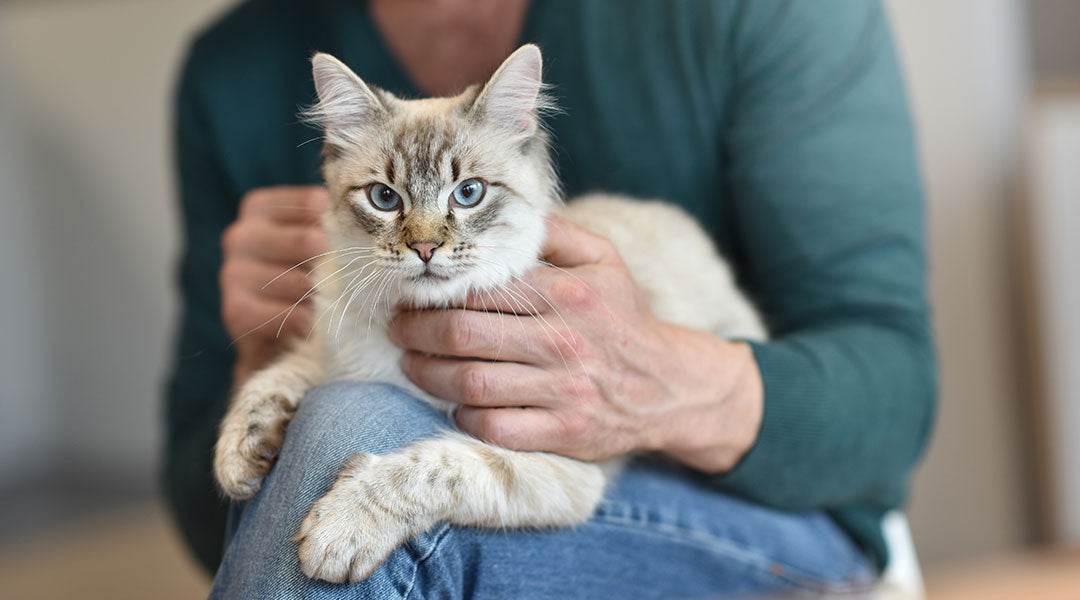 Useful facts
Why is it important to track weight?
Weight is an important health indicator
Regular weight measurement can help to identify serious health problems such as diabetes, bladder disease or kidney problems at an early stage. When these diseases appear, the dog tends to lose weight gradually, without this being visible to the naked eye.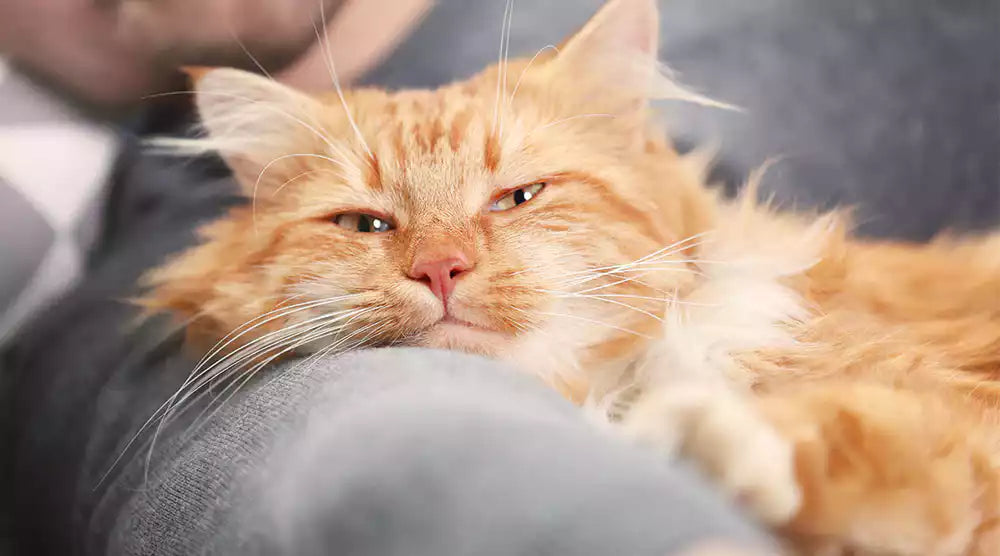 Older cats are more prone to weight gain
As our cats get older, they are less active and more likely to gain weight. With the help of weight monitoring, you can counteract unwanted weight gain and improve your cat's quality of life.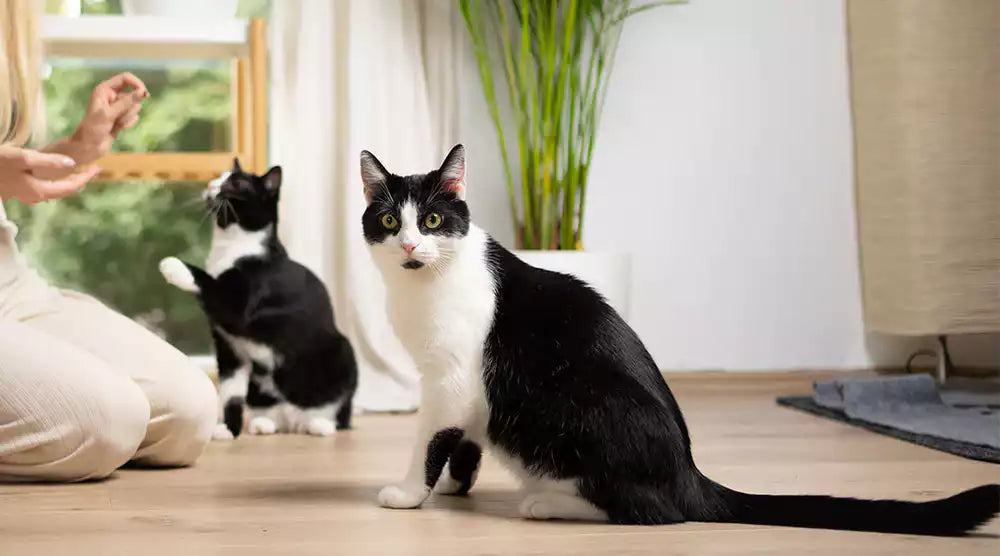 Every second cat is overweight
Check and monitor your cat's weight regularly. This will help your cat maintain a healthy weight and prevent obesity. By keeping your cat at a healthy weight, you give her a better chance of a healthy and long life.
Spayed cats tend to gain weight
Just had your cat spayed? That's good! However, this procedure has one disadvantage: weight gain. Be one step ahead by closely monitoring your four-legged friend's weight.
More than a pet scale
Track weight and sleep conveniently from anywhere.
Discover the differences between a conventional scale and the FENISKA Base.
Learn more
Product
Conventional scales
FENISKA Base
Weight gain notification
✓
Weight loss notification
✓
Rest and sleep times reports
✓
*when used under a sleeping place
Toilet visits reports
✓
*when used under the litter box
Personalized recommendations
✓
Weighing without interfering with your pet
✓
The best for your cat ❤️
Confirmed and recommended by vets
Read here what vets say about FENISKA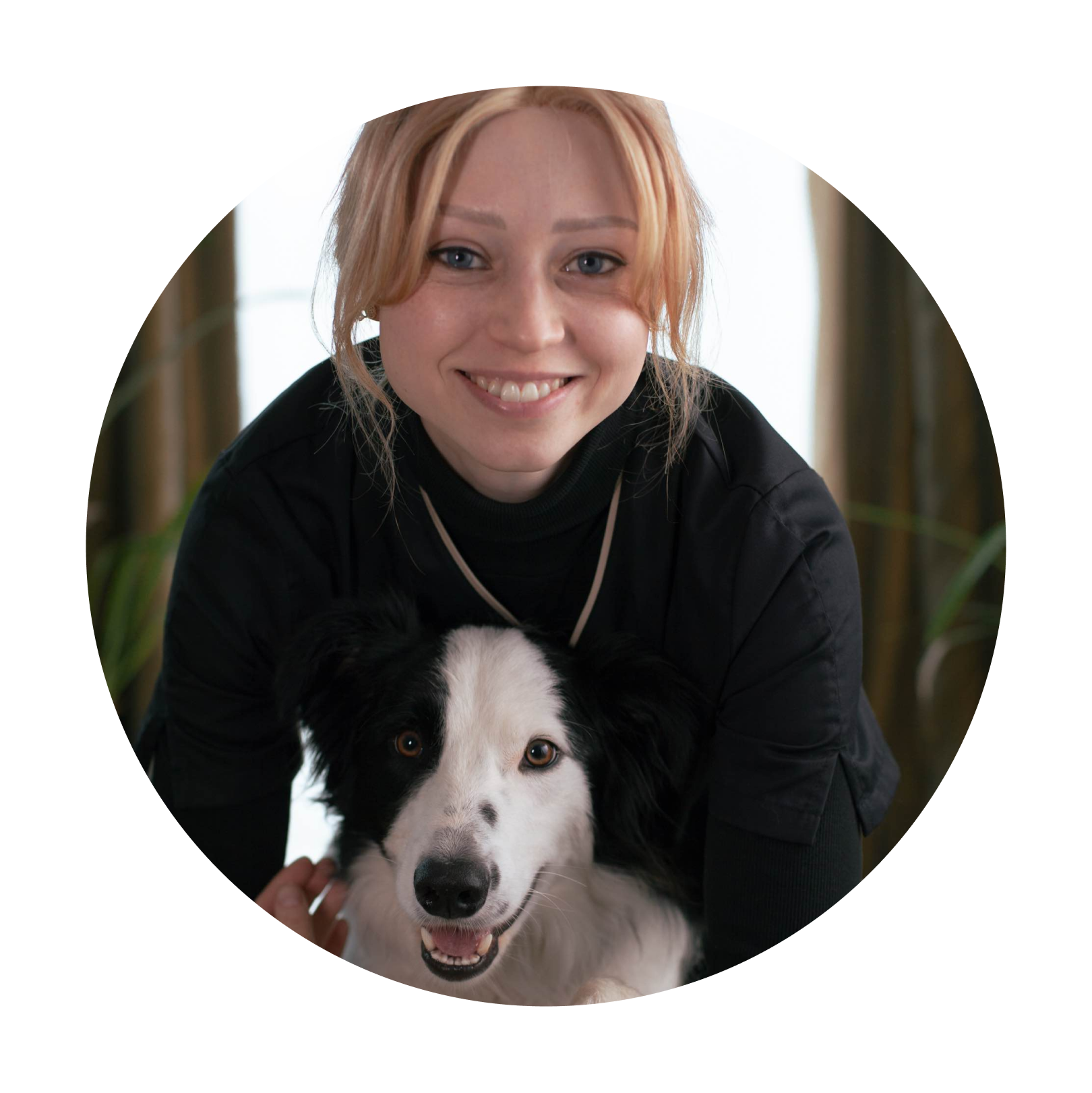 Vet
"Behaviour and weight changes can be among the first signs of disease developing in our pets..."
Vet
"...In pets, fluctuations in weight and changes in sleeping patterns and toilet habits can be early warning signs of a variety of health problems...."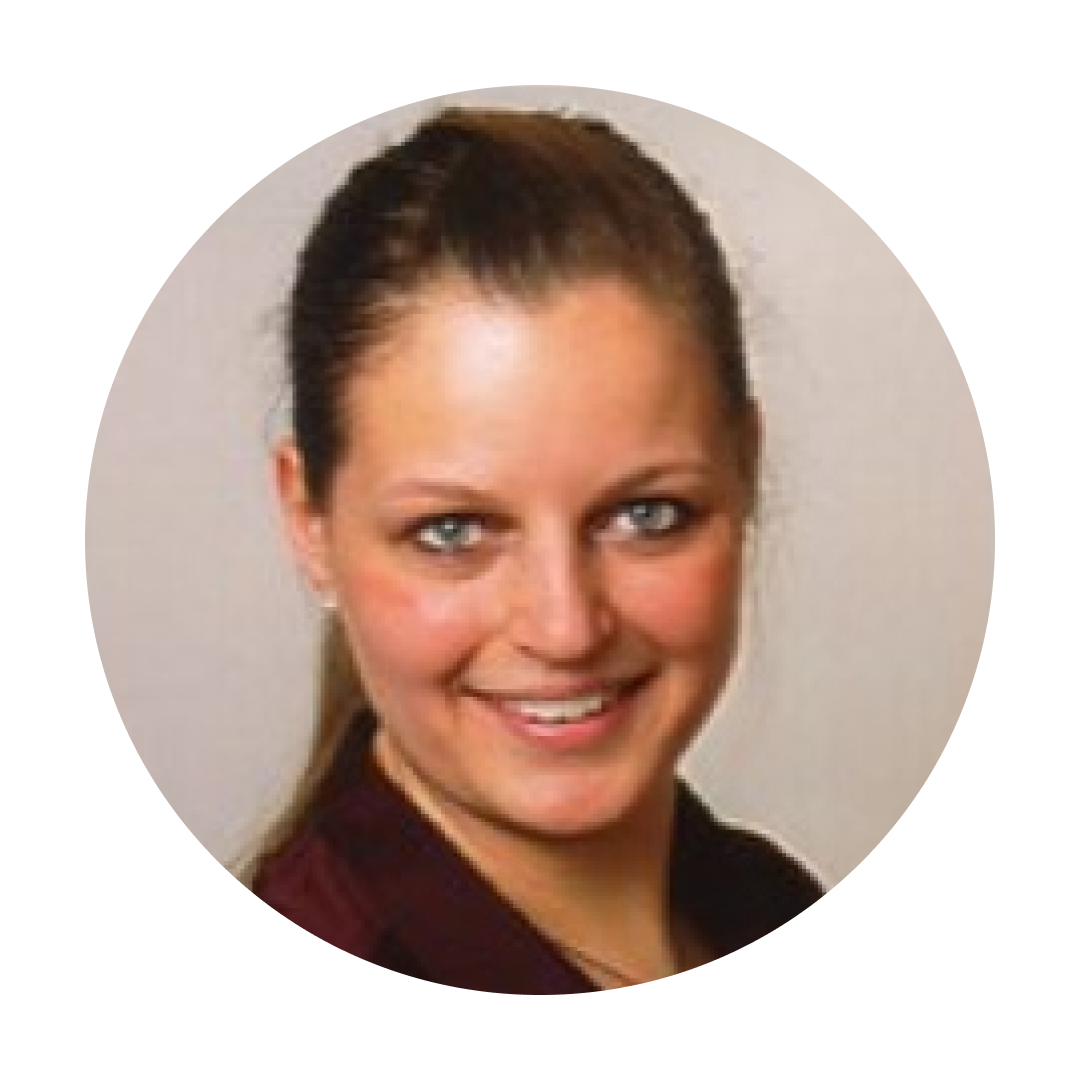 Vet
"Health is our most valuable asset. Innovative technical solutions such as the FENISKA Base contribute to a longer and healthier life for our pets."
Frequently Asked Questions (FAQ's)
Do you have any questions? We're here for you.
My cat sleeps in different places, can I still use the FENISKA Base?

As long as your cat spends time at the FENISKA Base several times a week, we can still give you important insights into your cat's state of health. Place the FENISKA Base under the litter box or a cat basket, for example.

💡Extra tip: Our customers have told us that berths near windows, heaters and generally warm places are very popular.
What if my cat uses more than one litter box?

First of all, that's good. Because the rule of thumb is that each cat has its own toilet. In the case of multi-cat households, the following even applies: x cats = x + 1 litter box. Because not all cats like to share their toilet.

Place the FENISKA Base under the litter box that your cat uses more regularly. You can determine this when cleaning the litter box by checking which litter box has more in it.

Our furry friends also have a natural rhythm when it comes to their toilet behavior and if we notice any significant changes, we'll notify you.
I have several cats, does the FENISKA Base still work?

The FENISKA Base can differentiate between several cats in a household.
Can I use several FENISKA bases?

Yes, you can use as many FENISKA bases as you like. All measured data can be viewed clearly in the FENISKA app.
Where can I set up the FENISKA Base?

Under the litter box, a scratching board, a cat den, a dog bed, or a dog crate. Basically everything that fits on the FENISKA base (LxW 45x45 cm).

The furniture may also protrude slightly from the FENISKA base (this is the case with litter boxes, for example). The only important thing is that the furniture is placed as centrally and stably as possible on the FENISKA BASE.
I can monitor my cat's weight with the naked eye. Why should I buy a device for this?

Monitoring with the naked eye is also very important, but the FENISKA Base can support you in the following points

If your cat is underweight or overweight, you should keep a close eye on his weight changes. Especially since diabetes, arthritis or bladder and kidney diseases are associated with being overweight.
With a tracking device for important health metrics, you can identify and treat possible symptoms of illness at an early stage. Minimal weight loss over a long period of time, for example, can be a symptom of a wide variety of serious illnesses.
Our customer support is there for you Monday to Friday between 8 a.m. and 6 p.m. You can reach us at support@feniska.com or at 01514387100
We will reply within 24 hours
Get more information