So you've decided to become a dog mom or dad and are you already looking forward to your new family member? Sounds perfect. What sounds less perfect is all the paperwork that awaits you when you want to register your dog in Germany. Obtaining your pet's important paperwork is probably the least exciting part of the process. However, it is still important to register your dog in Germany. Registering your own dog is not only mandatory in Germany, disregarding this rule can also be considered tax fraud. But fear not, the good news is that registering your dog can be easier than it sounds and this article will tell you exactly what to look out for.
When should I register my dog ​​in Germany?
The exact regulations vary in Germany from municipality to municipality. In Berlin, for example, your dog must be registered within one month of its acquisition or birth. If you already have a dog and are moving to the capital with it, you need to "register" it as soon as possible. In other cases, you can only register your dog for dog tax when it is three months or older. In other words, get your dog registered as soon as possible. Worst case you'll have to wait until your dog is of legal age, but that's still better than potentially being accused of tax fraud, right?
How can I register my dog?
The most common ways to register your dog is either online or in person. The easiest way is to fill out the online form, which can be found on your municipality's official website. You can email or post the completed form to your municipality. You should then receive the dog tax tag in the mail within a week or two. If you are in a hurry, the fastest way is to apply for the dog tag in person. For this you have to contact your local Citizens' Registration Office. (Note: you may have to make an appointment for this.) Once you have filled out all the documents, you will receive the dog tag on site.
Fun Fact: The dog tax was first introduced in Germany in 1809 to reduce the number of dogs and thus reduce the risk of rabies.
what do i need
To apply for the dog tax, you need the following information:
Your personal data:
Surname
birth date
Address
Tax ID
Optional: bank details (if you are entitled to tax exemption or relief)
Information about your dog:
breed and color of the coat
age and/or date of birth
Date of acquisition/ birth
Optional: chip ID (in some federal states you are obliged to chip your dog)
Cost and Dangerous Breeds
As already mentioned, the laws on dog tax are not uniformly regulated. Therefore, the costs also vary. Larger cities tend to charge higher taxes than smaller villages. The taxes you pay for your dog are collected annually, semi-annually, or quarterly. I've compiled a list of the ten most populous cities in Germany so you can get an idea of ​​what taxes are.
There are also differences in dog breeds. Some dog breeds are considered "dangerous" and may be banned unless your dog passes a character test. The following dogs are classified as dangerous:
American Staffordshire Terriers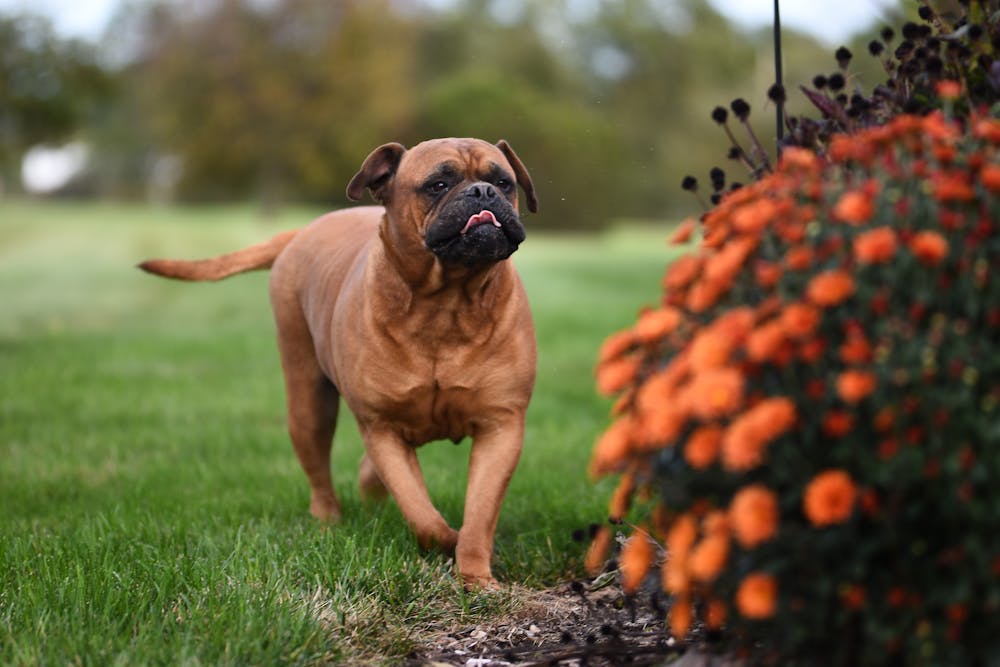 As well as:
Staffordshire Bull Terrier
Cane Corso
Argentine dog
Dogue de Bordeaux
Fila Brasileiro
Mastino Espanol
Neapolitan Mastiff
mastiff
Tosa Inu
Under certain circumstances, you can apply for a dog tax exemption or reduction. This includes a disability, owning a well-trained rescue dog, living in a low-income household, or adopting a dog from an animal shelter.
You can get more information about dog tax exemptions and reductions, as well as requirements for keeping dangerous dog breeds, at your local Citizens' Registration Office.
Now that you are familiar (and hopefully have started) with the entire process of registering your dog, you can finally focus on exploring the world with your furry friend. Check out other blog posts and learn more about important topics like vaccinations or information about adopting a dog from another EU country.